November 2019
Keep your eye on this email each month for exciting opportunities to partner with CMEP through events, advocacy opportunities, and more.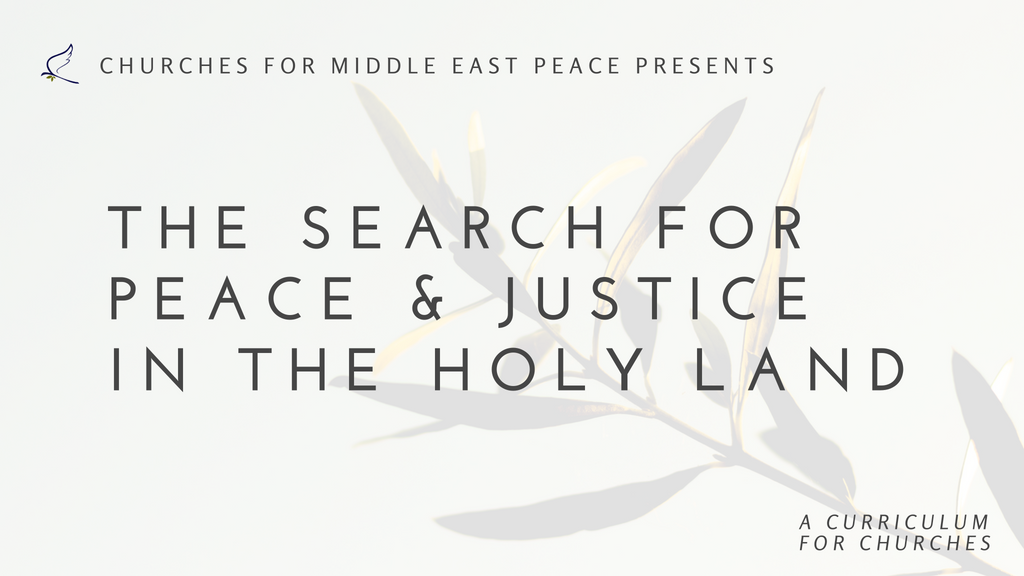 Does the Palestinian-Israeli Conflict seem overwhelmingly complex at times? CMEP's new small group curriculum offers you and your church all the basics you need to know to become informed advocates for peace and justice. Get weekly readings, video presentations, and discussion guides when you purchase the curriculum today!
Advent Devotions from CMEP
Our Advent devotion series, Elevating Voices from the Holy Land, begins on December 1st with a reflection on hope. In the series of five devotions, our writers explore the Advent themes of hope, peace, joy, love, and of course, the gift of Jesus Christ. Please sign up for our Prayers for Peace (P4P) blog notifications today!
Save the Date: 2020 Advocacy Summit
Our June 2020 advocacy summit will take place in Washington, D.C. from June 21-23. We will be gathering around the theme Equal in God's Eyes: Human Rights and Dignity for all in Israel/Palestine. Registration will open soon!
J Street Conference 2019
CMEP recently participated in J Street's National Conference held in Washington, DC October 26-29. In addition to an exhibition table, Kyle Cristofalo, CMEP's Director of Advocacy and Government Relations spoke on a panel where he addressed the role of the Christian community in working for peace and justice in Israel-Palestine.
Travel to the Holy Land with CMEP
We partner with MEJDI tours to offer custom group travel to Israel, Palestine, and other destinations in the Middle East. This is an ideal next step for church engagement regarding conflict, reconciliation, and service within the context of the Holy Land. If you are interested in creating a trip for your church or a regional-wide church trip, please contact Heather.
Fall Pilgrimage to Peace (P2P) Tour Radio Interview
A highlight of our Fall P2P tour was a radio interview with Stephen Henderson on Detroit Today! On our biannual P2P tours we invite Israeli and Palestinian voices to tour different American cities to promote dialogue across religious, political, and cultural divides.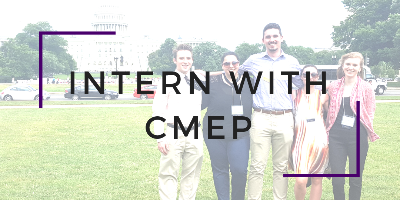 Churches for Middle East Peace (CMEP) seeks inquisitive, independent, and enthusiastic interns interested in working for peace regarding the Israeli-Palestinian conflict through supporting and equipping grassroots advocacy and education. Interns are essential to our work and receive mentoring and valuable experience through their internship. Now accepting applications for Fall 2019 and Spring 2020.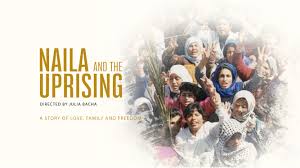 CMEP has partnered with Just Vision to create a special guide for their latest documentary, Naila and the Uprising. Set during the First Intifada, the documentary chronicles the life of Naila Ayesh, a leading advocate for her people. Naila uncovers the untold story of the powerful women who were the heartbeat of the nonviolent activism during the First Intifada. The CMEP guide is meant to encourage tangible next steps your community can take as we continue to work for a just and sustainable resolution to the conflict in Israel-Palestine. Depending on date and location, a staff person from Just Vision might be able to join your screening either via video or in person. The documentary is approximately 1 hr and 15 mins. Screening fees are waved for CMEP churches.