February 2020
Churches for Middle East Peace (CMEP) begins the new decade stronger than ever. Our committed and diligent staff team works around the clock in the US and Middle East to address political realities while educating American Christians about ways to constructively engage in advocating for a just peace in the Middle East. The team has expanded to include nearly 20 grassroots volunteer regional coordinators across the country. Thank you for your long-standing support of CMEP and our efforts. May the next decade be one where we see significant strides with an end of the occupation of the Palestinian people and progress toward peace throughout the Middle East.
CMEP Responds to the Trump "Peace" Plan
On Tuesday, January 28, President Trump released his 2020 Vision plan. Our Executive Director released an immediate response to the letter and its problems, writing, "the proposed plan would further entrench the Israeli security establishment, ensuring that generations of Israeli young men and women will serve in a military tasked with continuing control of the Palestinian people. The inevitable result will be more human rights abuses, trauma, and violence." Read the rest of her
letter
and our
analysis
of the plan, then comment with your prayers.
Bethlehem Reception for Prince Charles
On January 24th, Churches for Middle East Peace was invited by UK in Jerusalem to a reception in Bethlehem in honor of the visit of His Royal Highness The Prince of Wales. After an Ecumenical Service at the Church of the Nativity with Patriarchs and Heads of Churches and Christian leaders from the Holy Land, His Royal Highness shared remarks with local Palestinian Christian leaders regarding his lifelong commitment to, "...heal divisions and to remind people of so much that we share in common... Indeed, as it says in Psalm 133 "behold, how good and pleasant it is when brothers dwell in unity!" Rev. Dr. Mitri Raheb of Dar al-Kalima University College of Arts & Culture had a moment to share with His Royal Highness about the Palestinian community's needs, raising the urgent issue of family reunification for so many Palestinian families torn apart and across borders by differing Israeli legal statuses forced upon them.
Travel to the Holy Land with CMEP
We partner with MEJDI tours to offer custom group travel to Israel, Palestine, and other destinations in the Middle East. This is an ideal next step for church engagement regarding conflict, reconciliation, and service within the context of the Holy Land. If you are interested in creating a trip for your church or a regional-wide church trip, please contact Heather.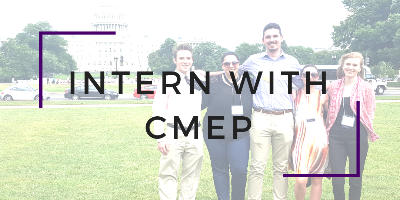 Churches for Middle East Peace (CMEP) seeks inquisitive, independent, and enthusiastic interns interested in working for peace regarding the Israeli-Palestinian conflict through supporting and equipping grassroots advocacy and education. Interns are essential to our work and receive mentoring and valuable experience through their internship. Now accepting applications for Summer 2020.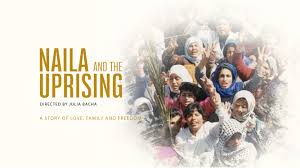 CMEP has partnered with Just Vision to create a special guide for their latest documentary, Naila and the Uprising. Set during the First Intifada, the documentary chronicles the life of Naila Ayesh, a leading advocate for her people. Naila uncovers the untold story of the powerful women who were the heartbeat of the nonviolent activism during the First Intifada. The CMEP guide is meant to encourage tangible next steps your community can take as we continue to work for a just and sustainable resolution to the conflict in Israel-Palestine. Depending on date and location, a staff person from Just Vision might be able to join your screening either via video or in person. The documentary is approximately 1 hr and 15 mins. Screening fees are waved for CMEP churches.