Jesus' Baptism Site Was a Closed Military Zone for 50 Years. That's About to Change.
The Washington Post
A closed military zone will reopen in 2019, that previously was the home of "monasteries and lands belonging to eight Christian denominations — including some buildings that are a century old — abandoned after their monks and priests fled fierce fighting and insurgencies that followed the 1967 Israeli-Arab war," as well as the site of Jesus' Baptism.
Image: Franciscan chapel in Qasr al-Yahud (Kobi Wolf/Washington Post).
Liberman Revealed Trump Peace Plan Details to Palestinian Officials — Report
The Times of Israel
"Senior Palestinian officials have claimed that former [Israeli] defense minister Avigdor Liberman told them details of US President Donald Trump's long-awaited Middle East peace plan two weeks before his resignation." This plan was said to include "a Palestinian state in the Gaza Strip and limited autonomy in parts of the West Bank." Liberman denies the report, claiming he has never even seen the peace plan.
Image: Former Israeli Defense Minister Avigdor Liberman (Miriam Alster/Flash90).
'The Party Is Over': Israeli Minister Announces Harsher Conditions for Palestinian Security Prisoners
Haaretz
"Israel's Public Security Minister Gilad Erdan announced on Wednesday a 'worsening' in the conditions of security prisoners in Israeli prisons, including rationing water supply, blocking Palestinian Authority funds, reducing autonomy given to Palestinian prisoners and ending separation of prisoners belonging to rival Palestinian factions Hamas and Fatah."
Image: Prisoners in an Israeli prison (Nir Kafi).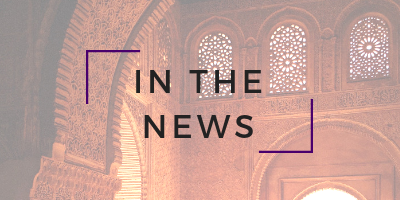 CMEP in the News
Check out our Ambassador Warren Clark Fellow's piece discussing the impact of omitting Israeli settlements by the Congressional Research Service, published on Palestinian Square.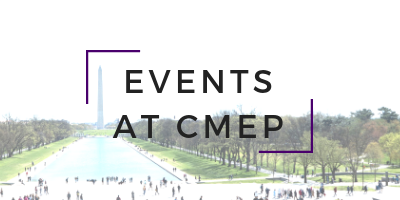 CMEP1835 Advocacy Summit
CMEP is hosting a summit in March for people ages 18-35, called "Reclaiming Our Voices: Reframing the Narrative for Shared Justice in Israel and Palestine." Young people are invited to join CMEP staff in D.C. to recognize the power of their voices in pursuing justice and peace in the Middle East.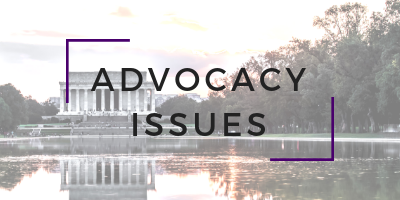 Current Advocacy Issues
​We hope to provide you with the resources that you will need to become effective voices for peace. Check out our Issue Pages today to learn more about topics like Peacebuilding, Aid & Assistance, and more.
Donate
CMEP has a few 2019 calendars left and we've lowered the donation minimum to $100. Donate and receive one while supplies last!
U.S. and Israel Officially Leave UNESCO, Citing anti-Israel Bias
Haaretz
"The withdrawal [of the U.S. and Israel from UNESCO] is mainly procedural, [but it] deals a new blow to UNESCO." The withdrawal was due to perceived anti-Israel bias, mainly the organization "criticizing Israel's occupation of east Jerusalem, naming ancient Jewish sites as Palestinian heritage sites and granting full membership to Palestine in 2011."
Image: UNESCO Headquarters in Paris (Francois Mori/AP).
Senior Source: "Netanyahu Got Almost All He Wanted From Pompeo'
The Jerusalem Post
In the meeting between Secretary of State Pompeo and Israeli PM Netanyahu, "Israel had eight requests, and seven were granted." Additionally, "[Netanyahu] left the meeting with the impression that Israel has great influence in certain areas, and that Israel and the US are advancing various ideas with respect to Syria that will help Israel."
Image: Prime Minister Netanyahu (Abir Sultan/AFP/Getty Images).
Glimpse at Elizabeth Warren's Record on Israel as Senator Inches Towards Presidential Run
Jewish News Syndicate
"While [Senator Warren] has consistently criticized Wall Street and held on to standard left-wing positions, her record on Israel has been, at best, mixed." Check out this article for a synopsis of how Senator Warren has voted on Israel-related legislation.
Image: Senator Elizabeth Warren meets PM Netanyahu in 2014 (Haim Zach/Flash90).
Churches for Middle East Peace (CMEP)
110 Maryland Ave NE, Suite 311 | Washington, District of Columbia 20002
(202) 543-1222 | info@cmep.org