2018 In Review
We've compiled the six biggest stories coming out of our work this year. Celebrate our successes this year with us as we take encouragement from these stories and look ahead to 2019.
1. CMEP at the United Nations
To mark the anniversary of the 1948 War and subsequent uprooting and mass displacement of Palestinians, known in Arabic as Al-Nakba (the Catastrophe), the Committee convened the UN Forum on the Question of Palestine "70 Years after 1948 – Lessons to Achieve a Sustainable Peace." Our executive director, Rev. Dr. Mae Elise Cannon, discussed aspects of Al-Nakba and the 1948 displacement that continued until the present day, adding that her ecumenical organization was working actively to promote a resolution of the Middle East conflict and sought to embrace a holistic view in that regard. The settlement strategy had never been abandoned after 1948 and Al-Nakba therefore remained a reality, she said.
2. Meetings on the Hill, at the State Department, and the White House
We've seen our reach and influence grow this year with meetings at the State Department and with the Vice President's Staff at the White House. We've also continued our engagement with Members of Congress and their staff. In total, CMEP staff and constituents had 302 meetings with Congressional offices. We met with some Congressional offices multiple times.
3. And Still We Rise June Advocacy Summit
Churches for Middle East Peace (CMEP) hosted their annual advocacy summit from Sunday, June 17, 2018 to Tuesday, June 20, 2018. The summit featured female-only presenters including more than a dozen Middle East delegates. Attendees had the opportunity to hear about the realities of the conflict from speakers who are embroiled in it, meet and network with others interested in peacebuilding in the Middle East, and learn about how their faith can integrate into social action.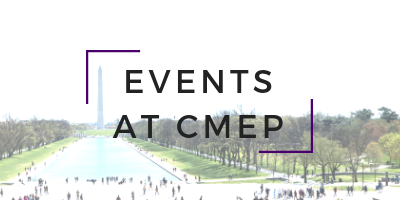 2019 Annual Advocacy Summit: June 23-25, Washington, D.C.
In 2019, CMEP will celebrate its 35th anniversary of encouraging US policies that actively promote a comprehensive resolution to conflicts in the Middle East. We'll look back at everything we've accomplished, as well as what our work will look like going forward and the opportunities to work for peace and justice that will come.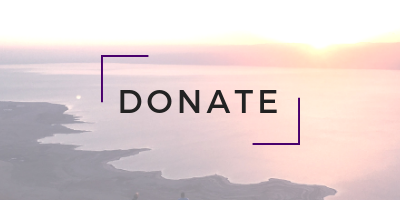 Support Our Efforts!
Consider giving to CMEP as part of your end-of-year giving. Donate today and support peace!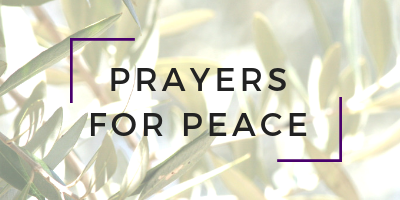 Advent Devotional Series
Did you catch our devotional series for Advent and Christmas? Written around the theme of "Take Courage," the devotions encourage us even when the promise of peace seems so far away.
4. Spring, June, and Fall Pilgrimage to Peace Tours
This year we reached more than 1,900 individuals on our Pilgrimage to Peace tours! Our tours took us all over the country in February, June, October, and November. In February, our executive director, Rev. Dr. Mae Elise Cannon, was joined by Jewish Israeli Rabbi Dr. Daniel Roth; and Palestinian Muslim Aziz Abu Sarah, founder of MEJDI tours. In June, we had the special opportunity to travel with the Midde East delegates from our June Advocacy Summit, And Still We Rise. And in October, our staff was joined by Jessica Montell, an Israeli peace-builder and executive director of HaMoked: Center for the Defense of the Individual & Sami Awad, a Palestinian Christian and executive director of Holy Land Trust, to talk about peacebuilding and advocacy related to the Israeli- Palestinian conflict.
5. CMEP in the News
This has been our biggest year yet in the news. With more than 45 articles either written by us or about us published, we've seen our impact spread farther than we ever imagined! Some highlights include our executive director's quotes in The New York Times, op-eds in Haaretz, and so many more.

6. Advent Encouragement
Our Take Courage Advocacy Summit in Washington, D.C. earlier this month was full of encouragement, big and small. A letter from Rifat Kassis, the General Director of Kairos Palestine, sums up the challenges we face and the emotions that come from them, as well as the encouragement and faith we hold on to as we move forward:
"Recent events have left us deeply discouraged. We join the Apostle Paul in acknowledging that 'we are afflicted in every way, but not crushed; perplexed, but not driven to despair; persecuted, but not forsaken; struck down, but not destroyed… (2 Cor. 4:8f.)' When there is no hope, your partnership in the Gospel stirs hope in us again."
Churches for Middle East Peace (CMEP)
110 Maryland Ave NE, Suite 311 | Washington, District of Columbia 20002
(202) 543-1222 | info@cmep.org