West Bank Blacklist is Delayed
A look at the United States' denial of entry to a Palestinian activist, an Amnesty International report calling for improved human rights in a new Palestinian government, and more news in this week's bulletin.

Image: The Idan Industrial zone in the West Bank (Eliyahu Hershkowitz).

UNHRC Delays Release of West Bank Black List, Israel Says It Must Be Nixed
The Jerusalem Post

"The United Nations has delayed publication of its much-anticipated blacklist of companies doing business with Israel over the pre-1967 lines, but Jerusalem has called on it to eliminate the database altogether. The list is seen as an initial step in the process of criminalizing economic activity with Israeli entities in east Jerusalem, the West Bank and the Golan Heights."
Image: Soldier in the West Bank (Israel Defense Forces).
Palestine: New Government Must Reverse Human Rights Decline
Amnesty International
Amnesty International argues that "the State of Palestine's new government must seize the opportunity to reverse the appalling deterioration of human rights that took place under the previous administration and signal that it is serious about meeting its international obligations… Mohammad Shtayyeh the newly appointed prime minister is expected to form a government in the coming days."
PLO President Abbas and new PM Shtayyeh (Reuters).
Ilhan Omar: We Must Apply Our Universal Values to All Nations. Only Then Will We Achieve Peace.
The Washington Post
Check out this article by Rep. Ilhan Omar, where she explains her comments on the Israeli-Palestinian conflict. Rep. Omar has recently been the center of the controversy over what constitutes a critique of Israel versus what constitutes anti semitism.

Image: Representative Ilhan Omar (Alex Wong/Getty Image).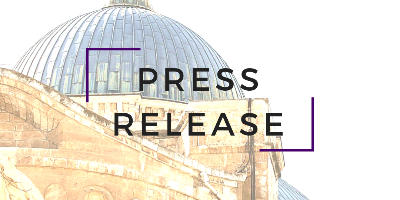 Public Statement: Against Weaponizing Anti Semitism:
As Congress considers a resolution condemning anti-Semitism, CMEP calls on leadership not only to repudiate all forms of bigotry, but to be clear in differentiating between actual hate speech and critiques of policy.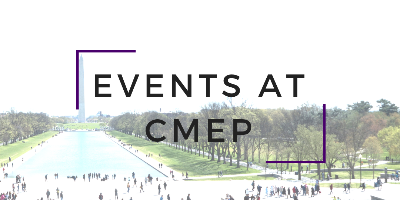 Be a Part of the Hopeful Activism!
Register today for our annual advocacy summit in June. Our theme this year: Persistent Hope: 35 Years of CMEP.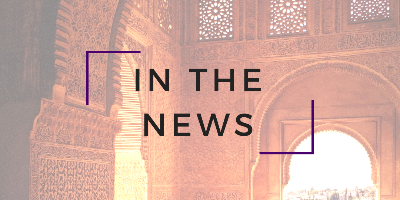 CMEP in the News:
Check out this letter to the editor about grieving for attacks on places of worship, written by the chair of CMEP's Delaware Chapter.
Donate
Our spring Pilgrimage to Peace Tour begins next week! Won't you consider a donation honoring the work of our justice advocates?
Palestinian Peace Activist Denied Entry to U.S. for Speaking Tour
972 Magazine
"Osama Iliwat was supposed to speak to synagogues, churches, and universities across the United States about the power of nonviolence and bringing an end to the Israeli-Palestinian conflict. Instead he was sent back to Palestine."

Image: Osama Illiwat, Palestinian peace activist (Tatiana Gitlits/Combatants for Peace).

US' Pompeo Boosts Israel Prime Minister Ahead of Election
The Washington Post
Secretary of State Pompeo "lauded the White House's warm ties with Israel during a visit to the country and promised to step up pressure on Iran, giving a public boost to Israel's prime minister at the height of a tight re-election campaign. The White House meanwhile announced that Israeli Prime Minister Benjamin Netanyahu would be welcomed in Washington over two days next week with Israel just two weeks from the April 9 polls."

Image: Secretary of State Pompeo (Reuters).
Israeli Army Kills Palestinian Suspected of West Bank Attack
The Washington Post
Omar Abu Leila, a 19 year old Palestinian suspected of "carrying out a weekend stabbing and shooting attack," was killed after opening "fire on soldiers trying to arrest him… Sunday's attack set off a two-day manhunt that raised tensions in Israel and the West Bank after a period of fragile calm."
Image: Mourning of one of the Israelis killed in Sunday's attacks (Tsafrir Abayov/Associated Press).

CMEP's Bulletin is a weekly round-up of news from the Middle East and represents an array of perspectives on the issues we cover. CMEP does not necessarily agree with all the views expressed in the articles, and they do not speak on CMEP's behalf.
Churches for Middle East Peace (CMEP)
110 Maryland Ave NE, Suite 311 | Washington, District of Columbia 20002
(202) 543-1222 | info@cmep.org