U.S. Removes the Word "Occupied" from Human Rights Report
A look at PM Netanyahu's statement that Israel is "not a country of all its citizens," the potential conflict with Palestinians as a result of Israeli elections, and more news in this week's bulletin.
Image: Secretary of State Mike Pompeo (Reuters).
In First, U.S. Drops 'Occupied' From Report on West Bank, Gaza and Golan Heights
Haaretz

"The U.S. State Department referred to the Golan Heights as "Israeli-controlled territory" in its annual human rights report for 2018, released Wednesday. This is a change compared to the language used by previous administrations, which referred to the area as 'occupied territory.'"
Image: Ambassador Friedman, PM Netanyahu, and Senator Lindsey Graham visiting the Golan heights (Gil Eliyahu).
Israeli Army Strikes in Gaza After Rockets Target Tel Aviv in First Since 2014 War
Haaretz
"The Israeli army attacked some 100 targets in Gaza Thursday [night] in response to two rockets being fired at Tel Aviv from the Strip the evening before, a first since the 2014 war… According to the Israeli military, the Iron Dome missile defense system was activated… The flare-up comes three weeks before Israel holds its general election."
Image: Iron Dome missile defense battery (Hadar Cohen).
Senate Votes Again to End Aid to Saudi War in Yemen, Defying Trump
The New York Times
"The 54-to-46 vote, condemning a nearly four-year conflict in Yemen that has killed thousands of civilians and inflicted a devastating famine, sets the foundation for what could become Mr. Trump's first presidential veto, with the House expected to overwhelmingly pass the measure, possibly this month."

Image: Senator Mitch McConnell (Tom Brenner/New York Times).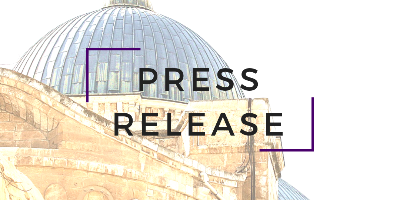 Public Statement: Against Weaponizing Anti Semitism:
As Congress considers a resolution condemning anti-Semitism, CMEP calls on leadership not only to repudiate all forms of bigotry, but to be clear in differentiating between actual hate speech and critiques of policy.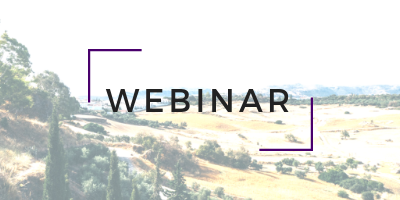 Webinar: What's Happening in Yemen:
Watch a replay of our March 5 webinar to learn more about the situation in Yemen and ways you can be involved in supporting an end to the war and humanitarian crisis.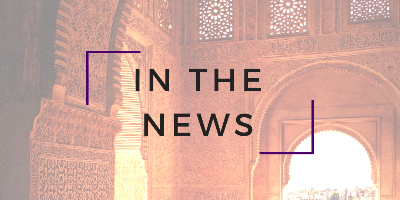 CMEP in the News:
Check out this article by CMEP Executive Director, Rev. Dr. Mae Elise Cannon, on "Anti-Semitism versus legitimate criticism of the state of Israel."
Donate
As you observe the Lent season, please consider supporting our efforts to build peace and justice in the land where Jesus died and rose again.
Netanyahu to Rotem Sela: Israel is Not a Country of All Its Citizens
The Jerusalem Post
"Prime Minister Benjamin Netanyahu said Sunday that Israel 'is not a country of all its citizens,' hitting back at criticism from an Israeli actress who said the government treats Arabs like they are less worthy."

Image: Prime Minister Netanyahu (Gali Tibbon/Pool via Reuters).

U.S. Closes Jerusalem Consulate That Gave Palestinians A Link To Washington
NPR
"The U.S. officially shut down its Jerusalem Consulate General [last] Monday, severing a connection that for decades served as a direct link between Palestinians and Washington. The consulate's work is being folded into the new U.S. Embassy in Jerusalem — a move Palestinian officials have condemned."

Image: U.S. Consulate General (Ammar Awad/Reuters).

Meet the Group Trying to Change Evangelical Minds About Israel
Politico
Some within the Christian community are "trying to change how a new generation of American leaders and evangelicals—historically a key pro-Israel bloc based on their reading of the Bible—see the geopolitical quagmire."
Image: Christians United for Israel summit (Alex Wong/Getty Images).
CMEP's Bulletin is a weekly round-up of news from the Middle East and represents an array of perspectives on the issues we cover. CMEP does not necessarily agree with all the views expressed in the articles, and they do not speak on CMEP's behalf.
Churches for Middle East Peace (CMEP)
110 Maryland Ave NE, Suite 311 | Washington, District of Columbia 20002
(202) 543-1222 | info@cmep.org