International Observer Mission Ends in West Bank
A look at the end of the international observer mission in Hebron, pro-Israel action by both Republicans and Democrats in Congress, and more news in this week's bulletin.
Image: Hebron (Dan Rabbenheimer/TPS).
22 Year Observer Mission Ends in Hebron
BBC News
"The Temporary International Presence in Hebron (TIPH) has deployed unarmed civilians for more than 20 years to report on human rights violations." However, they will be removed from the area by Israeli PM Netanyahu, who "accused the observers of 'acting against' his country."
The World Council of Churches has also decided to pull out their observers, stating that they "have reached a critical point this week as a result of alleged harassment by settlers and by Israeli soldiers."
Image: TIPH observers in Hebron (Tess Scheflan/JINI).
Palestinian Prime Minister, Government Resign
Haaretz
"Palestinian Prime Minister Rami Al-Hamdallah has tendered his resignation and that of his unity government to President Mahmoud Abbas, he said on Tuesday, dealing a blow to faltering reconciliation efforts with Gaza's Islamist Hamas rulers."
Image: PM Rami Hamdallah (Emrah Gurel/AP Photo).
Palestine Refugee Crisis 'Expanding'; Leaving Highest Number At Risk this Century across Gaza
ABC News
"In an appeal for $1.2 billion to fund vital services and life-saving aid for 5.4 million Palestine refugees in Gaza and the occupied West Bank… UNRWA Commissioner-General Pierre Krähenbühl explained that... in the year 2000, [UNRWA] used to provide food assistance to 80,000," and now do so for one million people. "Why? Because the whole dynamic of the conflict and the blockade has wiped out entire sectors of the Gaza economy."
Women and a child in Gaza (Wissam Nassar/WFP).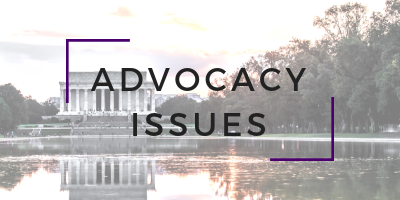 New Resources for You
Whether you are a seasoned follower or new to the subject, we have Issue Pages for you. New this week: an overview of the Israeli-Palestinian conflict and an exploration of how the Separation Barrier impacts Palestinian movement.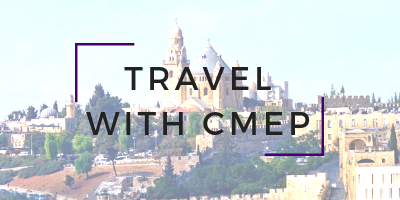 Travel with CMEP
If visiting the holy land is on your bucket list, CMEP can help! CMEP pairs with MEJDI to provide the chance to hear multi-narrative perspectives through the use of two local guides, one Israeli and one Palestinian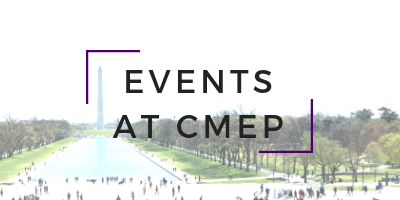 Reclaim Your Voice!
Less than 2 months until our March advocacy summit! Are you between the ages of 18-35 or know someone who is? "Reclaiming Our Voices" invites young people to join CMEP staff in D.C. to recognize the power of their voices in pursuing justice and peace in the Middle East.
Donate
Please help us amplify our voice in the new Congress. Donate here.
Prominent Democrats Form Pro-Israel Group to Counter Skepticism on the Left
The New York Times
"With polls showing that liberals and younger voters are increasingly less sympathetic to Israel, and a handful of vocal supporters of Palestinian rights arriving in Congress, the new group — the Democratic Majority for Israel — is planning to wage a campaign to remind elected officials about what they call the party's shared values and interests with one of America's strongest allies."
Image: Former Michigan governor speaking at an AIPAC meeting (Sipa, via Associated Press).
Senate Advances Pro-Israel Bill as G.O.P. Searches for Democratic Divisions
The New York Times
"The Senate voted Monday to advance legislation affirming the right of local and state governments to break ties with companies that boycott or divest from Israel, as Republicans try to drive a wedge between the Democratic Party and its traditional allies in the American Jewish community."
Image: Senator Marco Rubio (Erin Schaff, the New York Times).
Palestinian UN Envoy Says 'Obstacles' to Membership Will Be Removed One Day
Haaretz
"The main hurdle [to Palestinian membership in the UN] is the United States, a veto-wielding Security Council member which insists that the only way Palestine can gain full membership in the United Nations is after negotiating a peace deal with Israel."
Image: Riyad Mansour, Palestinian Ambassador to the United Nations (Richard Drew/AP Photo).
CMEP's Bulletin is a weekly round-up of news from the Middle East and represents an array of perspectives on the issues we cover. CMEP does not necessarily agree with all the views expressed in the articles, and they do not speak on CMEP's behalf.
Churches for Middle East Peace (CMEP)
110 Maryland Ave NE, Suite 311 | Washington, District of Columbia 20002
(202) 543-1222 | info@cmep.org