U.S. Lawmakers Argue Over an Anti-Boycott Provision
A look at the Israeli response to Hezbollah tunneling efforts, escalating violence in the West Bank, and more news in this week's bulletin
Image: Senator Ben Cardin, who is pushing for the anti-boycott legislation to be included in the end of year spending bill (Leigh Vogel/Getty Images for Procter & Gamble via JTA).
Israel Boycott Fight Roils Democrats in Year-end Spending Debate
The Hill
"A bipartisan group of lawmakers is scrambling at the eleventh hour to include controversial language in a year-end spending bill prohibiting U.S. companies from joining boycotts of Israel launched by the United Nations or similar groups… A decision to attach the language to an enormous, year-end spending bill is sure to stir controversy."
(Image: Democratic Senators talk to reporters (AP Photo/J. Scott Applewhite).
Sens. Sanders and Feinstein Oppose Israel Anti-Boycott Provision
The Hill
Senators Sanders and Feinstein denounced the boycott, divest, sanction (BDS) movement, while still calling for the removal of a provision to the end of year spending package that "would bar companies from endorsing anti-Israel boycotts promoted by governmental groups such as the United Nations." The Senators argued that such a provision "poses a threat to free speech protections."
Image: Senator Sanders (Joshua Roberts/Reuters).
Israel Urges UN Action over Hezbollah 'Attack Tunnels'
BBC News
"[Prime Minister] Netanyahu said the Israeli military had uncovered four "attack tunnels" on the border with Lebanon since starting an operation to eliminate them on 4 December… Netanyahu said the tunnels, which violated a Security Council resolution, were "not merely an act of aggression" but "an act of war." Netanyahu urged the UN to "designate Hezbollah as a terrorist organization in its entirety, impose heightened sanctions on it and hold Lebanon to account."
(Image: A Hezbollah tunnel found in Israel).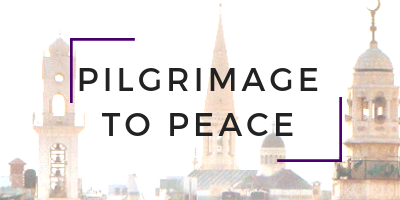 Pilgrimage to Peace
Check out CMEP Executive Director Rev. Dr. Mae Elise Cannon's interview of Jessica Montell, an Israeli Jew, and Sami Awad, a Palestinian Christian, during the Pilgrimage to Peace Tour!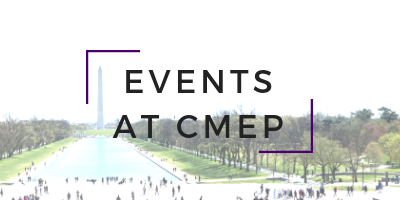 CMEP1835 Advocacy Summit
CMEP is hosting a summit in March for people ages 18-35, called "Reclaiming Our Voices: Reframing the Narrative for Shared Justice in Israel and Palestine." Young people are invited to join CMEP staff in D.C. to recognize the power of their voices in pursuing justice and peace in the Middle East.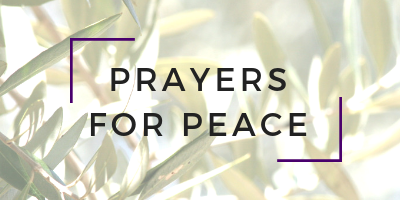 Prayers for Peace
Check out our advent devotional series written by CMEP staff, which focuses on the topic of Take Courage!
Donate
Consider giving to CMEP as part of your end-of-year giving. Donate today and support peace!
Clashes in Ramallah Amid Israeli Raids After West Bank Shooting
The Telegraph
Israeli raids in Ramallah followed "days of violence in the West Bank… The [Israeli] army declined to comment on the clampdown on the city, the Palestinians' economic and administrative centre - an unusual step that signaled the severity with which Israel views the violence in the West Bank this week," especially because "much of the Israeli-Palestinian bloodshed in recent months has been limited to the Gaza Strip."
Image: Clashes between Palestinian protesters and Israeli soldiers in Ramallah (Abbas Momani/AFP).
UN Agency Announces Cutbacks in Food Aid to Gaza, West Bank
Haaretz
"The World Food Program announced on Wednesday cuts in food aid affecting some 190,000 impoverished Palestinians in Gaza and the West Bank - or half of all its recipients there - citing a severe funding shortfall… 'It's not just WFP, it's across the whole humanitarian community as donor contributions significantly fall,' [WFP country director Stephen] Kearney said, blaming the shortfall on cuts by the United States, WFP's biggest contributor, and other countries in aid to Palestinians."
Image: A Palestinian girl takes a drink in the West Bank (Wissam Nassar/Dpa Picture-Alli).
She Wouldn't Promise Not to Boycott Israel, So a Texas School District Stopped Paying Her
The New York Times
Ms. Bahia Amawi, a Palestinian-American, is the only Arabic-speaking speech pathologist and therapist in her school district. She [does] not consider herself an activist but avoided buying products from Israel." However, "her new contract came with an addendum: She was asked to affirm that she would not boycott Israel during the term of the contract… So she didn't sign, and her contract wasn't renewed. Now, Ms. Amawi is suing."
Image: Bahia Amawi (Screengrab/The Intercept).
Churches for Middle East Peace (CMEP)
110 Maryland Ave NE, Suite 311 | Washington, District of Columbia 20002
(202) 543-1222 | info@cmep.org