Jordan King Warns Israel's Annexation Plan Jeopardizes Regional Peace
A look at continuing responses from around the world to possible annexation, continuing issues with pandemic response, and more news in this week's bulletin.

Image: King of Jordan Abdullah II addresses the European Parliament in Strasbourg, France January 15, 2020.
(Vincent Kessler/Reuters)
Jordan king warns Israel's annexation plan jeopardizes regional peace
J-Post
Jordan's King Abdullah warned on Monday (July 13) that any unilateral Israeli moves to annex territory in the West Bank would fuel instability and dim hopes of a final settlement of the decades-old Arab-Israeli conflict.
The monarch told British lawmakers the only path to a comprehensive and lasting Middle East peace was the establishment of an independent Palestinian state based on land captured by Israel in the 1967 war, and with East Jerusalem as its capital. 'Any unilateral Israeli measure to annex lands in the West Bank is unacceptable, as it would undermine the prospects of achieving peace and stability in the Middle East,' the monarch was quoted in a palace statement as telling British foreign and defense parliamentary committee members in a virtual meeting."
Image: King of Jordan Abdullah II addresses the European Parliament in Strasbourg, France January 15, 2020. (Vincent Kessler/Reuters)
Right pushes for Sunday West Bank annexation vote at Ministerial Committee
J-Post
"The Ministerial Legislative Committee should vote already this Sunday on advancing legislation to the Knesset that would allow for the annexation of West Bank settlements, the Land of Israel Caucus said on Tuesday (July 14). It spoke out just one day after its co-chairs MKs Bezalel Smotrich (Yamina) and Haim Katz (Likud) had filed a bill that would allow for the Knesset to apply sovereignty to portions of Area C of the West Bank where the settlements are located. The caucus' bill is not linked to US President Donald Trump's plan, which allows Israel to annex up to 30% of the West Bank, essentially half of Area C. But that plan speaks of a Palestinian state on the remaining 70% of the West Bank. Prime Minister Benjamin Netanyahu has delayed any action on sovereignty, pending US approval for such a plan, which has yet to be forthcoming."
Image: Knesset plenum April 20, 2020. (Shmulik Grossman)
Coronavirus: 61% of Israelis dissatisfied with Netanyahu's virus handling
J-Post
"A poll published by Channel 13 on Sunday (July 12) night provided insight into public perception of the government's handling of the coronavirus crisis in Israel. Prime Minister Benjamin Netanyahu has paid a personal price in light of the continued rise of coronavirus cases in the country, the poll showed. Some 61% of those polled are dissatisfied with Netanyahu's overall management of the coronavirus crisis, 19% are quite satisfied and only 15% answered that they are satisfied. Netanyahu and the government have come under intense scrutiny as the number of cases in Israel has risen dramatically since the reopening of the economy at the beginning of June."
Image: Israeli prime minister Benjamin Netanyahu at the weekly cabinet meeting on June 28, 2020. (Olivier Fitoussi/Flash90)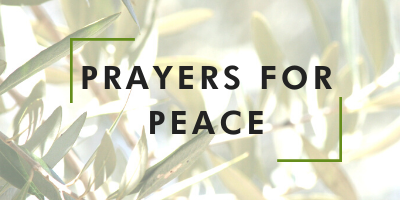 New P4P Blog Post:
Read the latest on our Prayers for Peace (P4P) blog. P4P provides a way for Christians of diverse political and theological backgrounds to stand up for peace and unite in supplication to God with a special focus on prayers for the Holy Land.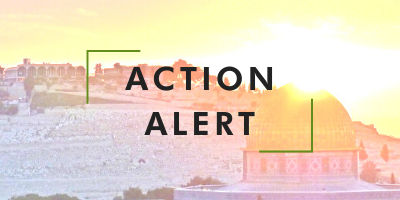 Take Action: Support NDAA Amendment S. 2435:
Annexation will entrench inequalities and abuses of Palestinian's human rights. This amendment is a positive first step in ensuring the U.S. does not offer material support for annexation.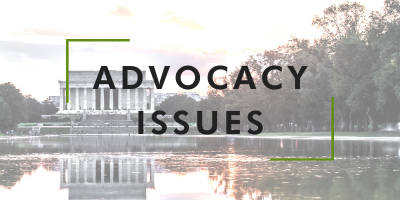 Advocating During COVID-19:
We know COVID-19 is having a disproportionate impact on those already marginalized. Our government must take action to ensure U.S. policy helps end the occupation and alleviate suffering. Learn how you can use your voice to advocate for just policies from your home.
Donate
CMEP now has a Platinum Star rating on GuideStar, so you know your donations are in good hands! Please consider making a donation today.

Thanks for your support! Churches for Middle East Peace is following guidelines related to the Covid19 Pandemic to allow our employees to work from home and to observe social distancing measures. As a result, we are temporarily updating our mailing address to receive donations. We appreciate your ongoing support. If you are planning to donate to CMEP via check, we encourage you to take advantage of online credit-card or E-check options at www.cmep.org since our staff will be working from home for the foreseeable future, making it hard to process checks.
Please write your checks out to Churches for Middle East Peace and mail your checks to:
Churches for Middle East Peace
PO Box 328
Cedarville, AR 72932
Palestinian Authority orders nightly, weekend coronavirus curfew
YNET News
"The Palestinian Authority on Sunday (July 12) imposed a night-time and weekend curfew on the occupied West Bank for the coming 14 days to try and rein in rising coronavirus numbers. 'Travel will be prohibited daily from 8pm to 6am in all governorates,' as well as from Thursday evening to Sunday morning, Palestinian government spokesman Ibrahim Melhem told a news conference. In the addition to the general dawn-to-dusk curfew, major cities Ramallah, Hebron, Nablus and Bethlehem, will be under total lockdown until Thursday evening, he said, while travel between districts will be banned for two weeks. Only pharmacies and bakeries will be allowed to open. 'It is strictly forbidden to organize weddings, funerals and parties,' said Melhem, adding that Palestinians were also barred from going to work in Israeli settlements."
Image: Palestinian forces at a police checkpoint in Nablus. (EPA)
Israel's West Bank annexation plan and why it's stalled, explained by an expert
Vox
"It took three elections, but Israel finally formed an emergency government this spring, in the middle of a pandemic and a global economic crisis. Prime Minister Benjamin Netanyahu and Benny Gantz, of the Blue and White party, averted another election, but the deal also laid out a plan for annexation of parts of the West Bank as soon as July 1. The plan has the potential to completely upend the fragile, but unsustainable, status quo in the Israeli-occupied territory. Home to nearly 3 million Palestinians, the land makes up a critical part of any future independent state of Palestine. But the viability of that future state is complicated by the presence of some 500,000 Jewish settlers who also live in the West Bank, in settlements dotted across the approximately 2,262 square miles of territory. Under the two-state framework historically supported by the United States and the international community, the vast bulk of the West Bank would be returned to the Palestinians. As part of a final peace deal, Israelis and Palestinians would negotiate what to do about the settlements, with some heavily populated blocs near Israel's recognized borders likely to be ceded to Israel. But peace talks have stalled for years, and there is no deal anywhere on the horizon."

Image: Israeli Prime Minister Benjamin Netanyahu on June 10, 2020. (Florian Gaertner/Photothek/Getty Images)
Castro to challenge Democratic Party elders for committee chair amid reckoning on foreign policy
Washington Post
"Democratic Rep. Joaquin Castro of Texas will announce this week that he will compete for the chairmanship of the powerful House Foreign Affairs Committee, according to congressional aides familiar with his planning, in an effort aimed at recapturing a key position for the party's liberal wing after years of centrist leadership. The decision will pit Castro, a four-term House member and chairman of the Congressional Hispanic Caucus, against more senior colleagues in contention for the gavel: Rep. Brad Sherman of California and Rep. Gregory W. Meeks of New York. 'Our foreign affairs committee needs to catch up with where Democrats are in terms of foreign policy,' he said. 'Over the years, there have been top many voices excluded; I think too often Palestinian voices have been excluded. If the United States is going to be an arbiter of peace, it has to be willing to hear from the different sides, and in my estimation we've not always done that.'"
Image: Rep. Joaquin Castro (D-Tex.) speaks to reporters outside the Capitol in March. (Matt McClain/The Washington Post)
CMEP's Bulletin is a weekly round-up of news from the Middle East and represents an array of perspectives on the issues we cover. CMEP does not necessarily agree with all the views expressed in the articles, and they do not speak on CMEP's behalf.
Churches for Middle East Peace (CMEP)
110 Maryland Ave NE, Suite 311 | Washington, District of Columbia 20002
(202) 543-1222 | info@cmep.org